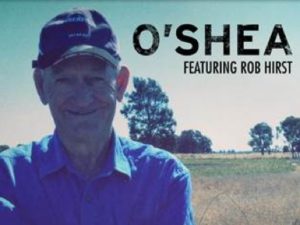 The music video for the "The Truth Walks Slowly (in the Countryside)" received one of Country Music's highest honours on Saturday night, winning the Golden Guitar for VIDEO CLIP OF THE YEAR at the 2017 Country Music Awards of Australia in Tamworth.
We are thrilled that "The Truth Walks Slowly (In The Countryside)" has picked up a Golden Guitar, and remain honoured that the Bender family entrusted us with telling their story. Rob, Jay and I would like to dedicate this award to George and all the other farmers in Queensland and throughout Australia who are struggling with the effects of CSG on their properties.
We also want to wholeheartedly congratulate ALL the Golden Guitar winners from this special evening (below) — we wish we could have been there with you!
~ Mark