THE ALBUM'S NEW SINGLE 'START OVER' IS ALSO RELEASED TODAY
PRE-ORDER 61-615 AT: http://smarturl.it/Oshea61615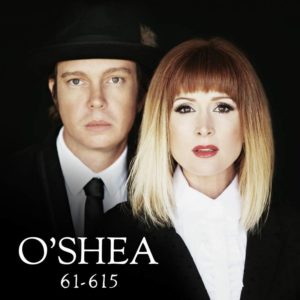 O'Shea announced today details of their new album 61-615, and have released the album's first single 'Start Over.'
61-615 will be released on July 28, 2017 through Sony Music Australia. The currently Nashville-based O'Shea will also return to Australia for a run of album launch shows and special performances.
The new single 'Start Over' was written by Mark, Jay and the ARIA Award winning Alex Lloyd.
"We'd known Alex since back in the days when Jay and I first met in Balmain," explains Mark, "and when we got together in Nashville to write, we just started talking about relationships and the ebbs and flows that any married couple goes through."
"Start Over is about feeling off track with the communication in a relationship and wanting to get back to the connection that pulled you together in the first place," adds Jay.
Based in Nashville for the last nine years, O'Shea have graced some of the world's most famed stages, from the Grand Ole Opry to the Sydney Opera House, since beginning their musical together journey together in 2007. The influences of their two homes are all over their latest record, appropriately titled 61-615 in homage to both Australia and Nashville.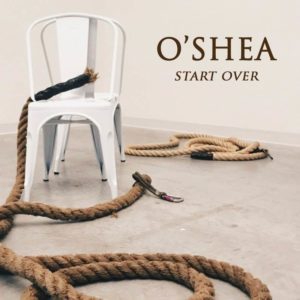 In addition to Lloyd, notable contributors to the album include co-writer and Grammy-winner Emily Weisband, country stars Travis Collins and the Wolfe Brothers on the John Farnham classic 'Playing to Win,' plus co-writers Will Hoge and Nathan Chapman (producer for Taylor Swift, Keith Urban, Shania Twain and Lady Antebellum).
Music fans who pre-order 61-615 on iTunes from today will get the new single instantly.
The release of 61-615 and 'Start Over' follow's O'Shea's Golden Guitar win, and APRA nomination for 'The Truth Walks Slowly (in the Countryside)' with Midnight Oil's Rob Hirst earlier this year.
61-615 – TRACK LISTING:
1. Start Over
2. Dream Believe
3. The Trouble With You
4. Just Got Real (feat. Lloyd Spiegel)
5. Karaoke and Corona
6. I Will Not Give Up
7. Nowhere Fast
8. Once And For Always
9. Winning
10. Do It For Me
11. These Days
12. Playing To Win (feat. The Wolfe Brothers and Travis Collins)
13. Recover